Have you ever assigned a project to the students and, when all was said and done, you fell in love? Well, that is exactly what occurred in my own classroom last month. Here is the scoop on what happened.
We were entering our latest science unit and I wanted them to do a little research. Engaging students in research is so difficult do to under normal circumstances. But now, while teaching 100% virtually, it is even harder. So when it came to our unit on animal adaptations, I knew I needed something to wow the kids.
Well, dare I say, I did just that when I asked them to CREATE A CREATURE!
In this long-term project, the students were asked to read, write, research, do a little art, and show some creativity....and they LOVED EVERY SECOND! The kids started with a comprehension passage about animal adaptations. Then, they learned how to research. Applying that knowledge was next in the creation of their own animal. Their creature was to have several real life adaptations found in nature. Finally, they researched the real animals that the creature was pieced together from.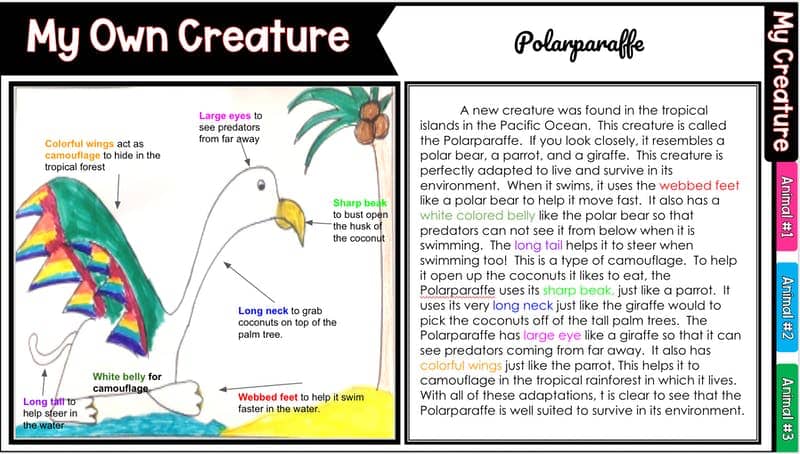 The kids were so creative in their own creatures. They added in the structural and behavioral adaptations of real animals, then turned around researched *those* animals. They even wrote informational paragraphs to boot! This whole project was a winner in my eyes.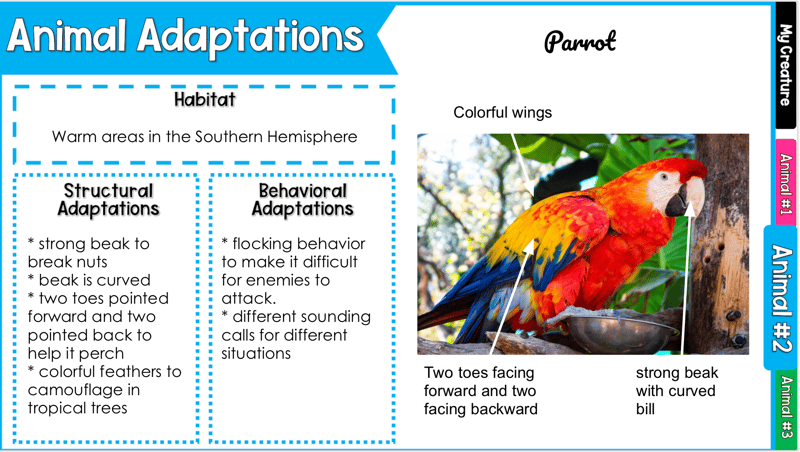 Now, if you are teaching virtually (or even in person!) your kids are going to LOVE this project. I have included every single lesson plan I used, step-by-step instructions for both you and the students, all of the templates (both digital on Google Slides AND paper versions to print out) as well as examples to share with your students. You don't even have to be learning specifically about animal adaptations in your class. This is a research project any kid can do to work on those vital research and reading skills. Your kids are sure to love this!
Want to get your hands on this awesome resource? You can find it here. Your kids are going to thank you for this one :)
Happy Teaching!